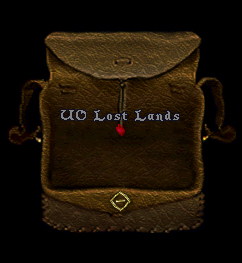 Hail Lost Landers! As of today, I am retiring from UO & the ownership of UO Lost Lands. It's been an awesome few years with everyone! My passion for UO has been dwindling for some time & my availability has as well. You guys have extended my stay far beyond when I had initially decided to make my departure. I couldn't ask for a better community to be a part of!
I will be taking a break from everything for a bit but I will check into Discord now & again & maybe even host the potential event occasionally further down the road.
I am leaving the server in the very capable hands of Leon, our senior staff member. While often in the shadows he has been essential to the continuing operation of our great server & has been plugged into everything behind the scenes since before I became a staff member. He's been my right-hand man & has also taught me a great deal. I know there is much in store for the future here on UOLL's and I look forward to seeing it when I check in from time to time.
I wish you all the best!
Much love,
Wiz Kid